Posts: 2351
Joined: Wed 03 May 2006, 11:51 am
Contact:
---
Thanks for the heads up!
I'm going there now to check it out!
Update!! I ordered the programme!
Don't be scared, for only the dark can show you the stars
---
Good to see the merch available for preorder.
It's a bit exxy for me though, $60 AUD for the t-shirts. $35 AUD for the tour program.
Tour programme is more than Annually! I already have a digital scan of it too.
Here's a photo of the merch from the start of the tour. (The site has the same things except the mugs)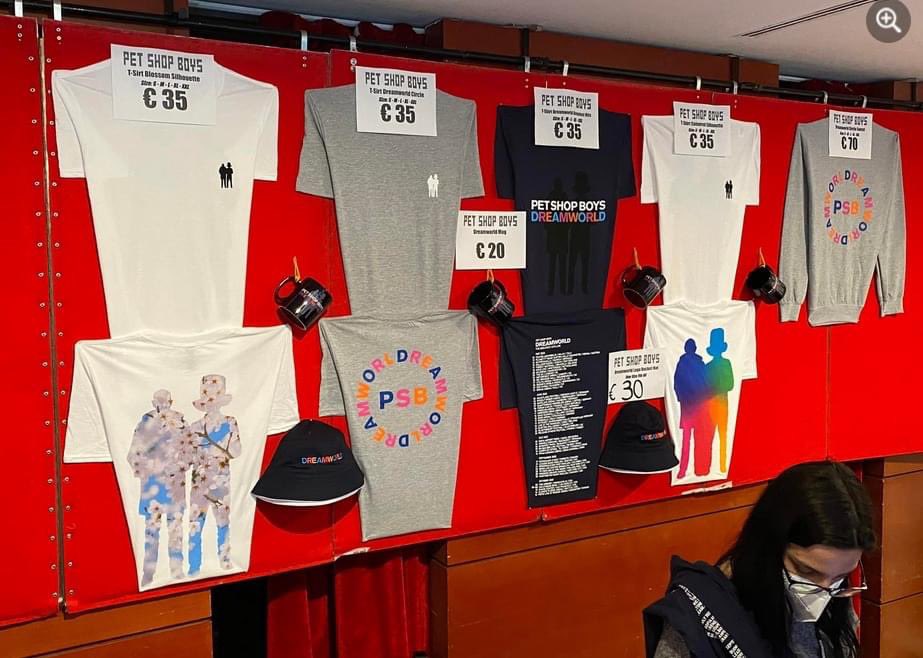 60 pounds for the sweater.
There's also a tour poster and a pin set.
I'm sure avid fans will nab up a few times for keepsake and collector's value.
---
Posts: 1678
Joined: Sun 27 May 2007, 10:56 am
Contact:
I think the merch is becoming a bit too expensive now-a-days.
---
Posts: 46
Joined: Wed 27 Sep 2006, 5:04 pm
Contact:
The graphics for the merch on the OS look like they got the office workie to knock them up in MS Paint.

Mind, the merch design looks like they got the office workie to knock it up in MS Paint.
"...Purchase or hire thirty-eight ripe Spongs. Wheel them home, and shoot them. Then simply bake them, and eat them once. The end."
---